Who we are
AmnesiaGames is a Chilean company which makes games and apps for mobile platforms. Our headquarters are in Santiago, Chile.
Long story short? We LOVE making games!!! And when we're not too busy making them, we are also playing! Go on and meet the crew.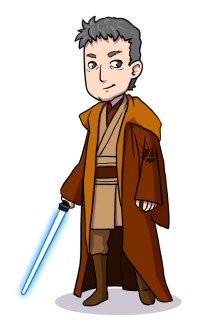 CEO - Alejandro Woywood Wijnant
Nick
Dad
Job
Captain of the ship
Motto
"Role play as a CEO of a videogame company"
Industrial Engineer, P. Universidad Católica - Chile. Master's degree in information systems, P. Universidad Católica - Chile. Master's degree in Videogame Creation, Universitat Pompeu Fabra - Barcelona, Spain. Designated "Forum Nokia Champion" (2006 y 2007) by Nokia, given to the best mobile software developers. Founder of AmnesiaGames - Game developing and mobile aplications. Videogame teacher course in the Engineer school, P. Universidad Católica de Chile.
Francisco Alcántara

Nick
elMismoPancho
Job
Project Manager Rockstar
Motto


Sebastián Iribarra

Nick
Seba
Job
Vice Programmer
Motto
"No habla ingleses"

Mario Prieto

Nick
Argowall
Job
OP Artist One-man Band
Motto
"Dejáme ir mid o me pongo a fidear."
Colaboradores externos / Ex Amnésicos
Elías Zacarías

Nick
Shadow
Job
Game Programming Overlord
Motto
"I make stuff happen"

Ricardo Silva

Nick
kiltro
Job
The annoying guy
Motto
"yo mantengo la base de datos de virus actualizada..."

Gonzalo Vergara

Nick
Hardcore
Job
IT Demigod
Motto
"SUDO make money"

Felipe Araya

Nick
Felipe Le Blind
Job
Headbanger illustrator
Motto
"Art, Beer and Rock, it's all I need"

Álvaro Rivera

Nick
Trooper
Job
Lead Guitar Programmer, comicbook reader, the spoiler guy
Motto
"I never finish anyth

Oscar Quijada

Nick
Rumi
Job
Code indoctrinator
Motto
"Creating new (portable) worlds"

Ma Victoria Rivero

Nick
Vicky
Job
ReAnimator
Motto
"The Drawing it´s ALIVEEEEEE!!!!"

David Olguín

Nick
El Malo
Job
Something about ads (?)
Motto
"Las estadísticas son como las mini faldas, muestran lo bonito pero ocultan lo vital."

Ignacia Casanova

Nick
Tato
Job
Five Star Animator
Motto
"Animating stuff like hardcore giant mutant guys while listening to unfitting music. Currently out of mana"

Laura Mauersberger

Nick
ExileMage
Job
Community Manager & Bossy Girl
Motto
"Chat with people, drink coffee, get hyper !!! PLAY GAMES, TWEET, WRITE, space out on sugar overdose"

David Marín

Nick
Louten
Job
Ecce Artist
Motto
"I draw my own
vacations"

Nicolás Kriman

Nick
Kriminal
Job
Marketing / Writing / Music
Motto
"Marketing School Musical"