Ninja Joe is a simple but engaging platformer game
Ninja Joe must travel to the age of dinosaurs to find the mystical gems that will save his master's life. He must run for his life and get the gems from the evil velociraptors. Run through the jungle, desert and glacier in 25 exciting levels, avoid the dinosaurs and beat the evil velociraptor bosses. The game is played doing simple gestures on the screen: Jump, Kick, Dash, Slide (+ combos) always playable with one single finger (intuitive, almost zero learning curve).You must play it!
Features
* 25 levels and 3 secret gems per level
* bosses and a tutorial level
* 30 challenging awards
* Velociraptors on ski!
* Three different worlds: Desert Cliffs, Dark Forest and White Peaks
* Infinite Run Mode, where you must run as far as you can
* Secret story ending!
* Intuitive control based on touchscreen gestures
* Original soundtrack

---
---
---
Ninja Joe Gossip
---
Ninja Joe highlights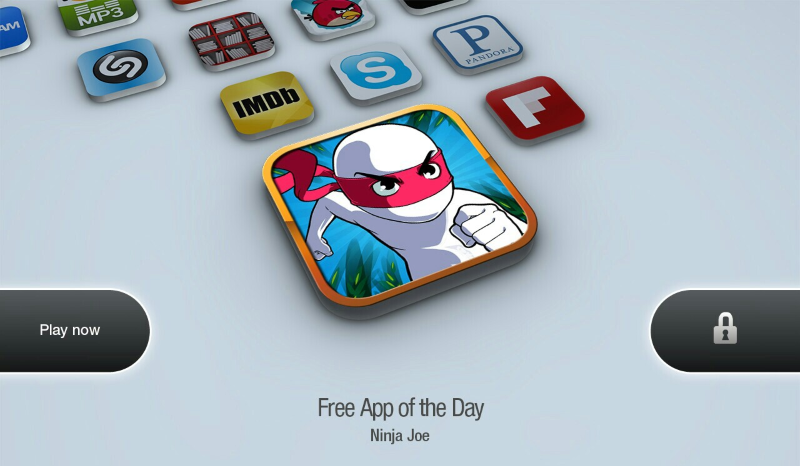 * AMAZON: Ninja Joe was Free App of the Day on 9-april-2013. Also was in the Featured Apps and Games section that month.

* MICROSOFT: Spotlight in Windows8 store on 16-june-2013 and several times in the WindowsPhone stores in LatAm.

* LENOVO UK: Spotlight in its Windows8 store in april 2013.

* SAMSUNG APPS SPAIN: Free app of the day on 14-july-2013.

---